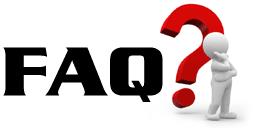 Per Washington State Notary Laws: Revised Code of Washington (RCW)
RCW 42.45.010
Definitions:
"Acknowledgement" means a declaration by an individual in the presence of a notarial officer stating that the individual has signed a record of the individual's free will for the purpose stated in the record, and if the record is signed in a representative capacity, the individual also declares that he or she signed the record with proper authority and signed it as the act of the individual or entity identified in the record.
"Electronic records notary public" means an individual commissioned by the director to perform a notarial act with respect to electronic records.
"Electronic signature" means an electronic symbol, sound or process attached to or logically associated with a record and executed or adopted by an individual with the intent to sign the record.
"In a representative capacity" means acting as:
an authorized officer, agent, partner, trustee, or other representative for a person other than an individual;
a public officer, personal representative, guardian, or other representative, in the capacity stated in a record;
an agent or attorney-in-fact for a principal; or
an authorized representative of another in any other capacity.
"Verification on oath or affirmation" means a declaration, made by an individual on oath or affirmation before a notarial officer, that a statement in a record is true.
"Personal appearance" means appearing physically before the notary at the time of the notarial act.
This is also true for electronic notarizations of documents:  the signing party or parties must be in the physical presence of the notary even though the documents will be on a computer or online.